Australia's only online provider of VISA prepaid gift cards
About Giftcardstore
GiftCardStore is Australia's leading and largest provider of gift cards in Australia.
We launched the first prepaid cards in Australia in 2006.
300 of Australia's top 500 companies buy gift cards from us.
GiftCardStore is a division of Zenith Payments, which previously owned Pinpoint (world leader in credit cards and loyalty programs). Pinpoint was sold to MasterCard in June 2014.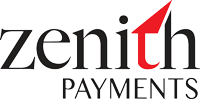 Why Giftcardstore?
Trusted company, largest gift card provider in Australia
Easy ordering – multiple cards in 1 transaction
Biggest catalogue, suitable for all occasions
Visa, eftpos and retail gift vouchers available
Register for automatic reordering
Deliver to the purchaser or recipient
More denominations!
Easy navigation to find the card that's just right for you
Register to receive newsletter and special offers
Our brands