Unlocking the joy of choice: Gift cards are the perfect birthday present
01 Oct, 23
Finding the perfect birthday gift for a friend, family member, colleague, or someone special can be a challenging and time-consuming task.  
Alleviate the stress of gift-giving and allow your loved ones to choose what they really want on their birthday with the gift of choice, a Mastercard or Visa birthday gift card. Your recipient can buy exactly what they want, from wherever they want. Never give an unwanted gift again! 
Read on to discover how you can unlock the joy of choice when gifting a Mastercard or Visa birthday gift card from Gift Card Store. 
What is a birthday gift card? 
A birthday gift card is a prepaid card that is preloaded with your gift value. You can gift up to $1000 per gift card, depending on the card type and send it with your personalised message via post, email or SMS. 
Available as a Mastercard or Visa birthday gift card, your recipient will be thrilled with the endless choice to spend their gift in over 37 million retailers, instore or online. 
Gift cards are fast becoming a popular choice with Australians turning to gift card solutions to combat the surging product prices in Australia. Mastercard and Visa birthday gift cards offer ultimate flexibility for your loved ones who might be feeling the squeeze, as they can use it to buy necessities from their local store or contribute to upcoming bills. 
How can I purchase birthday gift cards?
Purchasing a birthday gift card online is quick and easy with Gift Card Store. Whether you want to send your gift card via email, SMS or post, you can do so via our online store! Best yet, you can design your own Mastercard gift card with your favourite photo in minutes. 
Gifting them a Mastercard or Visa birthday gift card shows them you have thought about them, what they need and what they want. It also avoids the risk of gifting them an unwanted gift. 
Birthdays can sometimes be missed or come up unexpectedly; that's where same-day delivery birthday gift cards come in! Choose from an E-Gift Card and send the gift card straight to your recipient's inbox or, opt to gift a Digital Mastercard Gift Card delivered via SMS. They will receive their birthday gift card the same-day!  
Your lucky recipient can easily activate and add to their preferred phone wallet, ready to spend anywhere instore or online anywhere Mastercard is accepted. Endless choice!  
Why should I give a birthday gift card? 
Birthday gift cards are convenient and effortless, injecting joy into the recipient's birthday and making gift-giving fun and simple. 
Gift Card Store has endless Mastercard and Visa gift card options for every occasion! Unlike store cards which are limited to select stores, Mastercard and Visa gift cards are flexible and allow the recipient the freedom to spend wherever they like. You can eliminate unwanted gifts and waste in an instant. 
Our gift cards are also more secure than cash or paper vouchers and can easily be replaced if they are ever lost or stolen. 
You can design your own card and make the gift card personal to the recipient. You can also add a message of up to 50 characters to the card, and choose a value of up to $500 to load. 
Your friends and family may typically prefer to use their digital wallet or contactless payments to purchase items. 
Overall, Australians are the least likely consumers in the world to pay with cash, opting for electronic and contactless payments instead.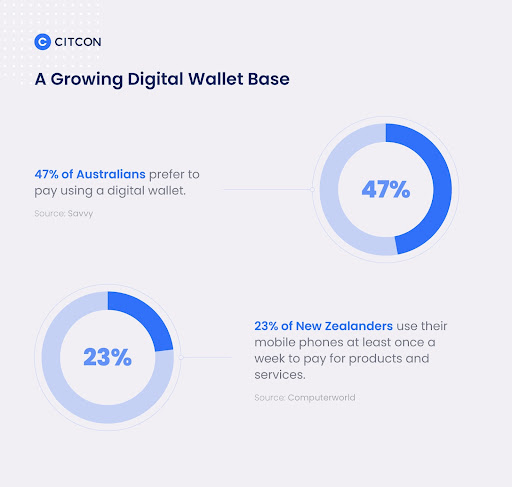 Image: Citcon
Buying a digital or e-gift card offers your friends and family the payment methods that suit them, allowing partial payments for more expensive items.
So, give your favourite friends and family members what they want this birthday and purchase prepaid digital gift cards. Let them add their gift card value to their digital wallet!
Buy the best birthday gift cards today!
Visit Gift Card Store now for the best birthday gift card ideas for your closest friends and family members.
Our gift cards are more secure than cash or paper vouchers and can easily be replaced if they are ever lost or stolen.
You can choose from a range of birthday gift cards and vouchers for any special occasion. 
Create an account and start to design your personalised prepaid gift cards today! You can then log in to create as many prepaid gift cards as you like every time a special occasion is near.